Post by NIGHTBRINGER on Mar 19, 2019 3:25:54 GMT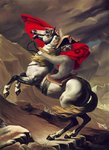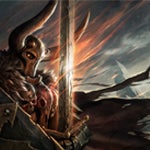 What would you say are the Dark Elf units that give Chaos Dwarfs the hardest time?
You mentioned 3 death rockets, do you prefer them over the Magma cannon? And if so, why?
I'll come back to Dark Elves.
I'd like to address your question about the Magna Cannon.
The Magma Cannon is a great piece and arguably the most competitive thing in the entire LOA army.
You can run 3 Death Rockets and a Magma Cannon for less than half of your special allocation at 2000 points. So running 3 Death Rockets doesnt mean that you need to skip the Magma Cannon. The fact that these 4 war machines cost only as much as a lvl 4 Prophet on Great Taurus says a lot about how effective LOA artillery is and how expensive the only Lord choice is.
I am biased against the Magma Cannon. I'll admit it now. The Death Rocket was part of the original Chaos Dwarf army list so I have nostalgia towards it.
I have had bad experiences using the Magma Cannon......
Take a journey back with me to when Tamurkhan is just released and I ordered it from my local GW and have a childlike enthusiasm and rush to pick it up after a long work day as soon as it's released.
I ignore most of the contents and skip straight to the Legion of Azgorth section which I pore over.
Up until then I had been playing my chaos Dwarf models as normal dwarfs using their 7th edition armybook where the Dwarf flame Cannon is terrible (was considered the worst war machine in the game at that point, they fixed it in the 8th edition dwarf book and gave it some range back) I still used it a couple of times as I liked the model.
So I read the LOA list and my head goes wild with possibilities. I do numerous lists I think huzzah, I can use my Flame Cannon model (as a Magma Cannon) and bring it with 2 Chaos Dwarf crew to go with the attached guy with the goggles. (who could already be a Chaos Dwarf)
I joyfully pack up my army of painted Chaos Dwarfs and the next week go to my local GW for a game with them. I am excited....my first game with the Legion of Azgorth!
I win the game, dominantly. The Magma Cannon is 'on fire' and melts many elves. My opponent quits (he could have come back and won). Rather than being a good sport about it (and during the game it was like this) all he does is bitch and moan. I honestly didn't care about the result....I just wanted to use my Chaos Dwarfs!!!!
"Magna Cannon is so broken"
"It's the same cost as the Dwarf flame Cannon but so much better, look how broken it is",
"That's bullshit"
"Typical Forgeworld rules"
This coming from a guy who always used the 7th edition dark elves book pendant of Khaileth.
Anyway it was not a pleasant experience and he would tell anyone in reach how broken the new 'Forgeworld' Chaos Dwarfs were and their broken Magma Cannon was.
So my next few lists didn't include a Magma Cannon.
So yeah, that's my Magma Cannon story.
I totally understand you, that would not be the greatest experience with a new army that you were so excited to field. The Magma Cannon is awesome, but every army has something that is extremely powerful (especially an army like Dark Elves, who are one of the top armies in the game). Even bottom tier armies can field extremely powerful elements such as the Casket of Souls (Tomb Kings), Herdstone (Beastmen) and the flying HKB lord (Bretonnia).
It's a shame that you didn't unleash the Chalice on him as well!! hahaha