Post by Naitsabes on Nov 26, 2016 22:33:50 GMT
This thread will come closest to live up to its title (unlike for example my pathetic 'Dwarfs in their Glory' where I would show one and a half units..I shall refrain). I have a lot of painted Empire, it is the army I started warhammer with back in the last millenium. And a couple of years ago I started on the long road to painting the Empire side of the 'Slaughter at Volganof' from the BRB (along with a buddy who is tackling the Chaos side). If you don't know what I am talking about, go to the back of the BRB (you do have a BRB, not one of these whimpy 'rules-only' pamphlets, right?!?) and enjoy reading about 8th edition at its finest.
I'd started a project log on warhammer-empire (and warseer..those were the days) and it is still ongoing. I will re-hash that log here and also occasionally throw in other Empire miniatures that don't fit into the Volganof army. Eventually, all my Empire models will be no display here in..wait for it...all their glory.
Let's start out with my first post from the good old days before GW ended times and the fields of Averland were still verdant.
-------------
29Mar2014
One of my favorite Warhammer moments was opening up that four page spread in the then new 8th edition BRB and being in awe of the massive battle at the walls of this "lesser-known" Empire city. In a nutshell: In the year 2515 a massive Chaos invasion threatens Ostland (what's new?) and it culminates in the attack on the city of Volganov. I've long dreamed of re-playing this battle but there is the minor detail of the massive scale and of course it takes two to tango. Now I've found a partner-in-crime for the Chaos side and this blog will chronicle the long (certainly bumpy and potentially windy) road towards playing this battle from the Empire perspective. Eventually there will be a companion blog for the Chaos side (LINK TO BE ADDED). Will we make it? Men much madder than us have succeeded in their endeavors, just look around this section of the forum. But I don't have a blow dryer so who knows.
This blog will help me get organized; I welcome any and all comments, criticism, words of encouragement or wisdom. Eventually, there will be lots of (rather mediocre) painting to see and lots of kit-bashing, maybe some of it useful as inspiration. All this mixed in with random thoughts and musings about how to approach this project and Empire models in general.
Before I lose my readership with more rambling, let's get started:
Units from different provinces came to the defense of Volganov. Here is Captain Rudolf, the fearless leader of Rudolf's Rudel, a Halberdier regiment from Nordland.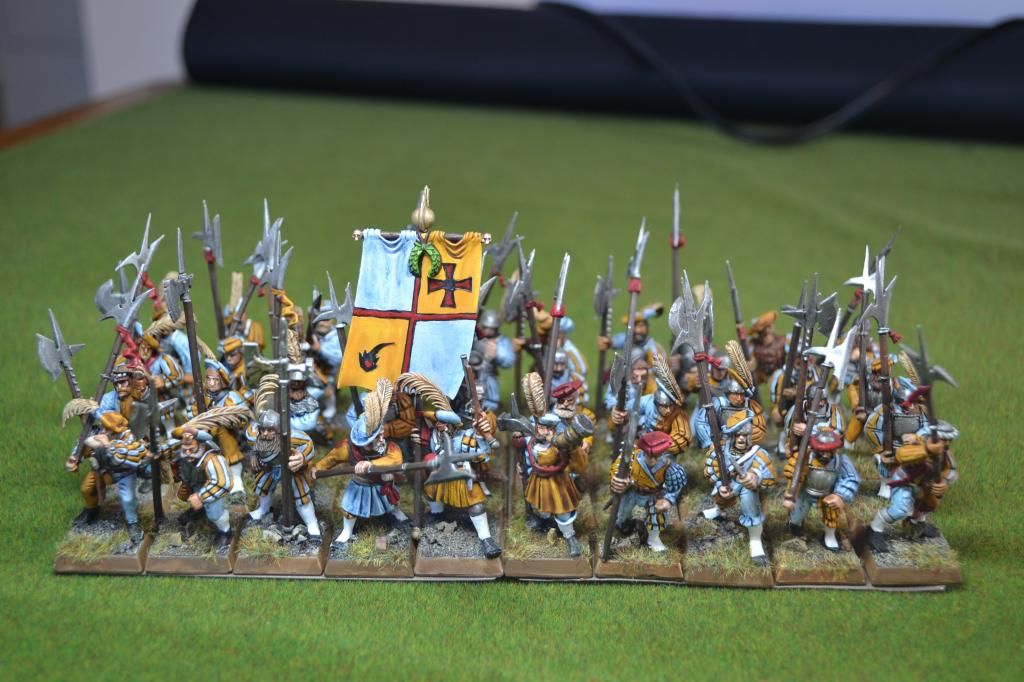 ...and some close-ups of back rankers that I like to think worked out well.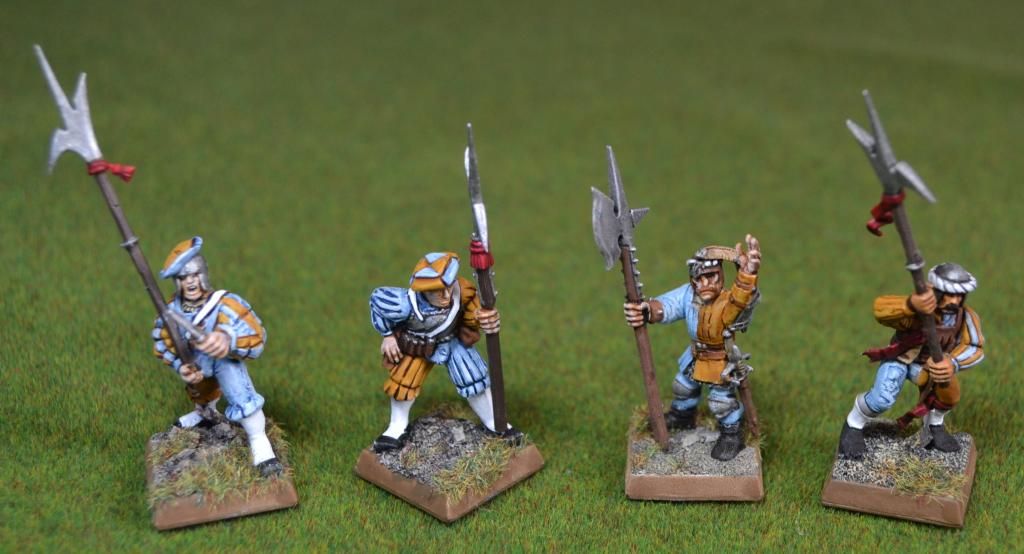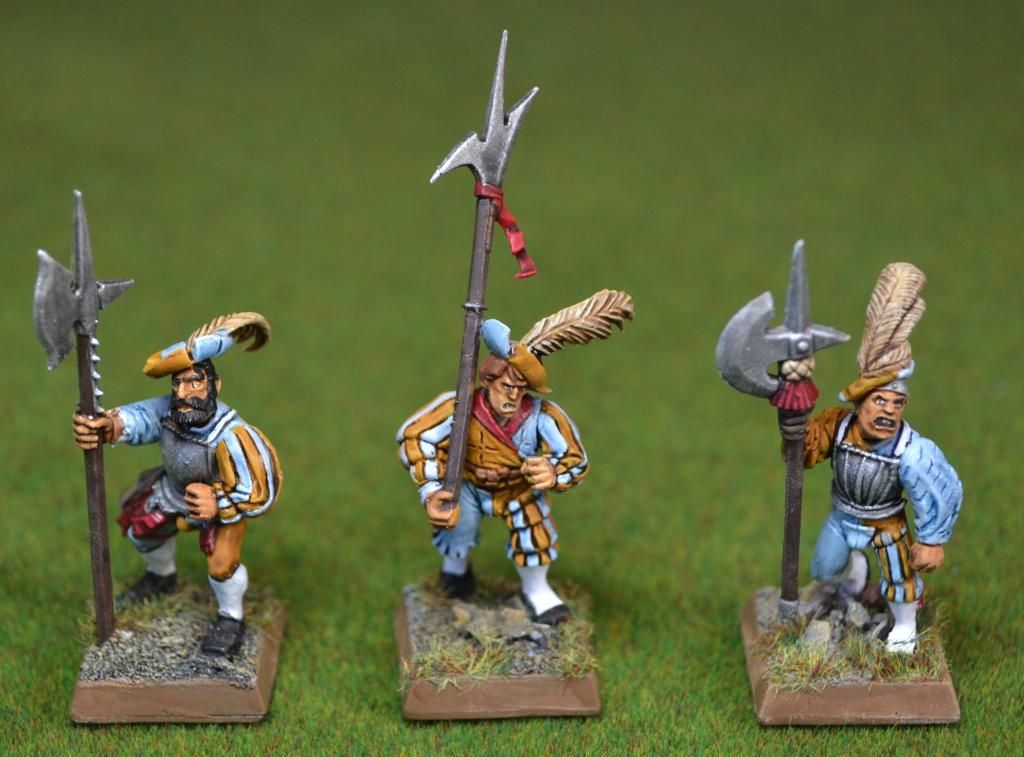 I really like the "ugliest mug" contest going on in the last picture :biggriin: The guy on the left clearly lost but the other two are strong contenders...
I'll leave it at that for now. Cheers. Naitsabes.