Post by gregwarhamsters on Jul 1, 2017 10:01:37 GMT
Campaign rules found here
Tomb King Vs Daemons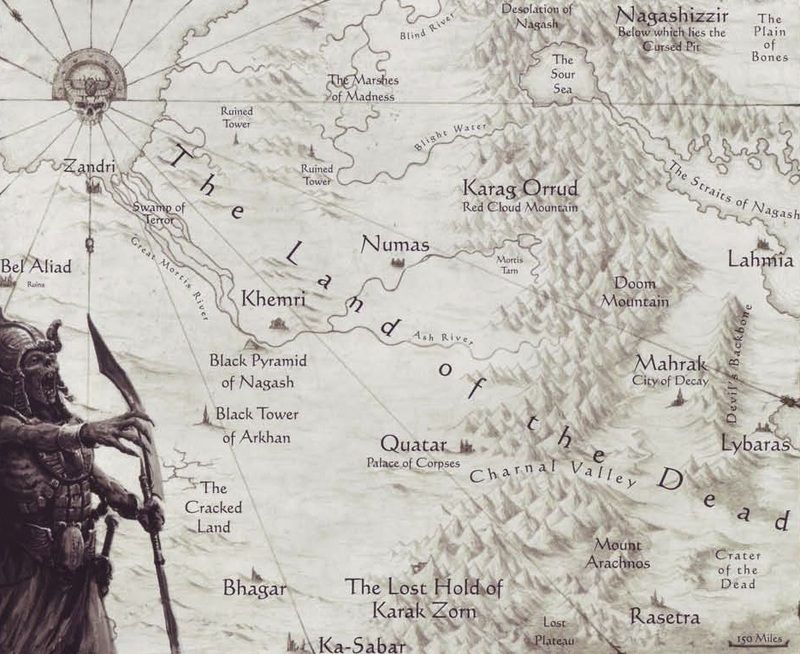 The list

Prince (154)
Armour of silvered steel, great weapon, Iron curse Icon

Liche priest (130)
level 2 Hierophant. (Nekekhara) Dispel scroll

3x 5 Horse archers (210)

2x 5 Horsemen (120)

26 Tomb Guard (361)
Full command, Razor standard

SSC

CoS.
Prince Amen-Rah had been escorting one of the vessels of tortured souls when he received word that enemy forces had been sighted near the boarders, the vessel of souls was also accompanied by a priest, a small elite guard and some horsemen that were used to tow the casket and the catapult.
While the Guard were otherwise employed else where a rift in the very fabric of the world errupted near Amen-Rah, maybe they could sense the magical properties of the items he carried or some other force at work he wasn't to know.
Immediatly he summoned his guards and ordered his horsemen into action.
The daemons materialised infront of them and the great screeamin skulls catapult was brought to bear as was the casket and the spirits of the passed were released.
The archers attacked the nurble horde in front of them.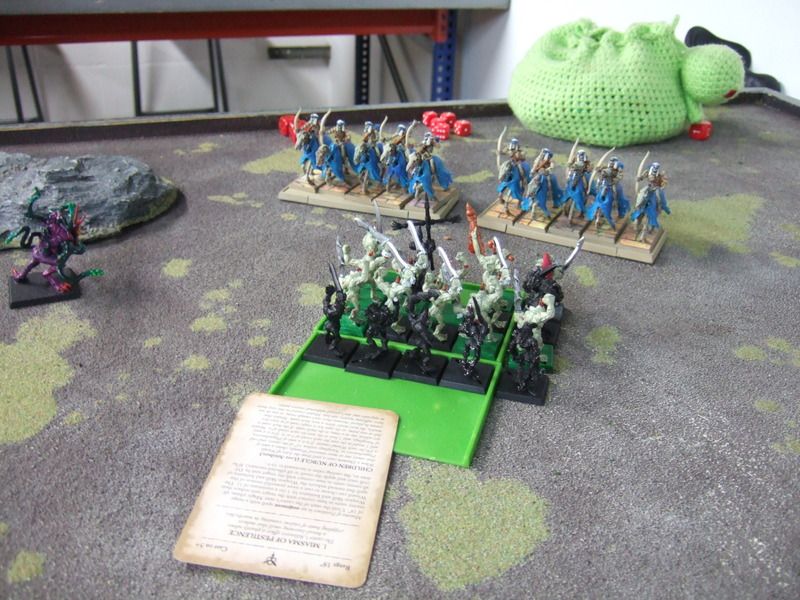 Knowing that they were no match in combat the horse archers used the tried and tested tactic they'd used for centeries before, move, fire and move again.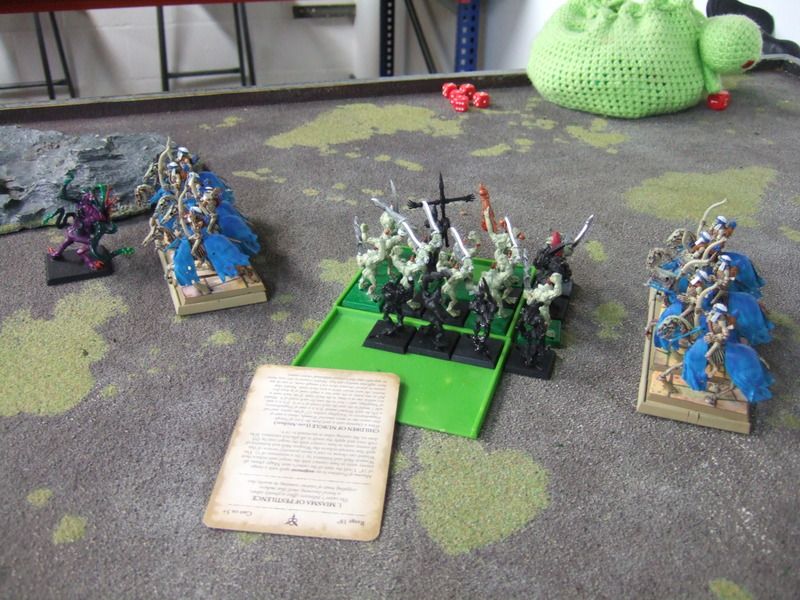 The distance between the armies could only benefit the Prince, especially as his bodyguard had yet to join him on the field of battle.
More daemons appeared, this time some plague flies and a herald.
A beast of nurgle approached the Khemri lines only for it to be charged by two units of horsemen, the beast proved to be stronger than first anticipated and withstood the attacks.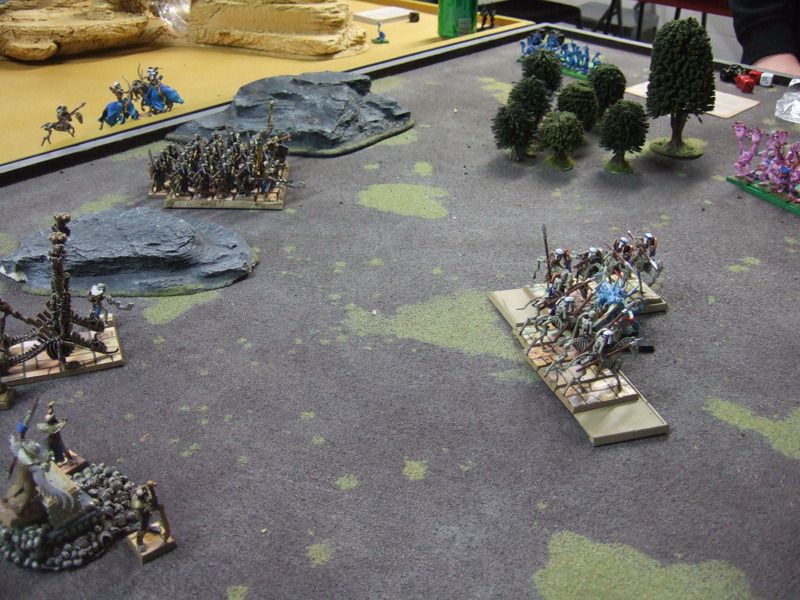 The combat was drawn but casualties were taken...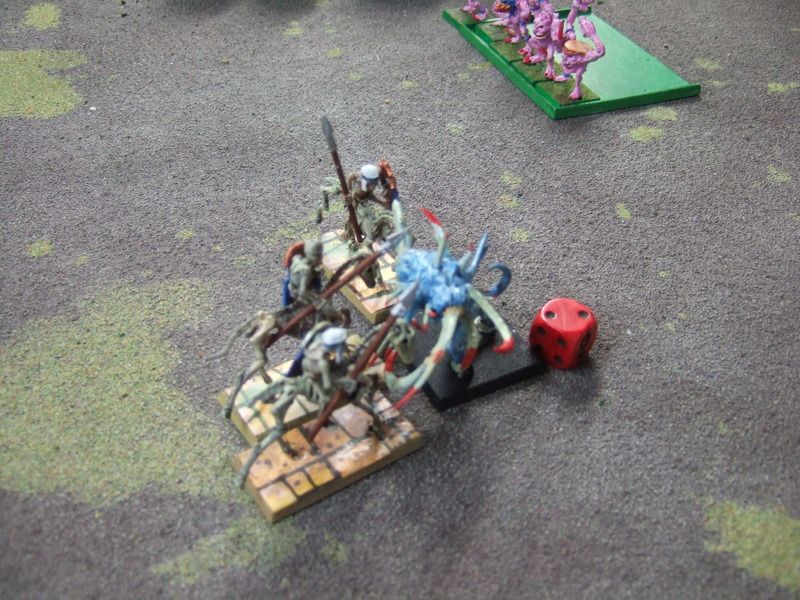 The Guard along with the Prince and hierophant approached, incantations were laid on the horsemen and their numbers were increased but not fully restored. The daemons charged the horsemen and once again the combat was another stalemate.
The plaguebearers destroyed the remaining horsemen as did the beast and the horrors. Prince Amen-Rah charged the beast and slew it but the day was lost and the horsemen had been sent back to the sands from where they came, the daemons however had not lost anything other than the beast.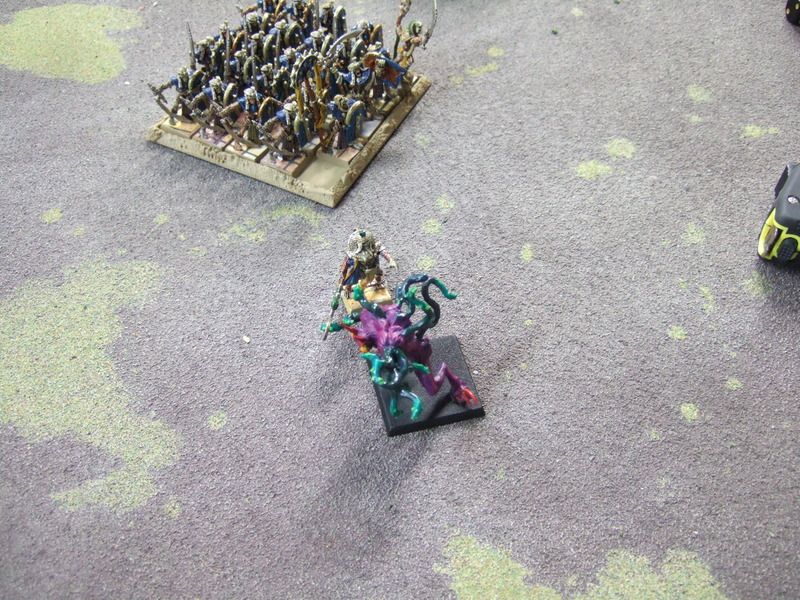 Greg