Post by gregwarhamsters on Aug 27, 2017 18:59:45 GMT
Campaign rules found here
Tomb King Vs Skaven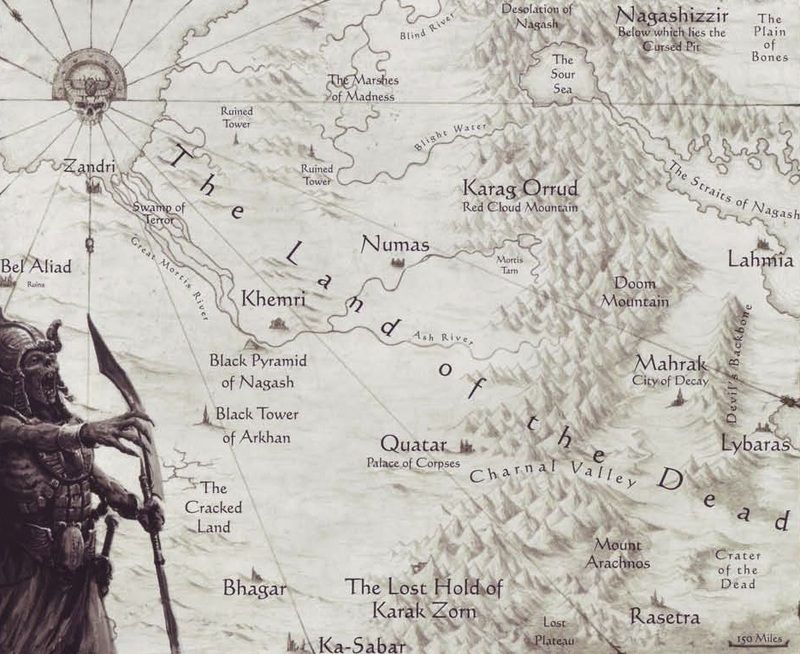 The list
Prince (154)
Armour of silvered steel, great weapon, Iron curse Icon
Liche priest (130)
level 2 Hierophant. (Nekekhara) Dispel scroll
3x 5 Horse archers (210)
2x 5 Horsemen (120)
26 Tomb Guard (361)
Full command, Razor standard
SSC (90)
CoS (135)
The skirmish unfolds…
Prince Amen-Rah had been escorting one of the vessels of tortured souls when he received word that enemy forces had been sighted near the boarders, the vessel of souls was also accompanied by a priest, a small elite guard and some horsemen that were used to tow the casket and the catapult.
Unknown to Amen-Rah his small contingent had been sighted "where was the guard?"
The horsemen were ordered to encircle the oncoming rat me and the catapult was hastily ordered into action. The casket released some of the tortured souls in the direction of some of the rat men killing several of them so they turned tail and headed back to where they once came.
Amen-Rah roared his anger towards the foe just as a bolt of warp fire from one of the cannons they had seen flashed past him obliterating the priest.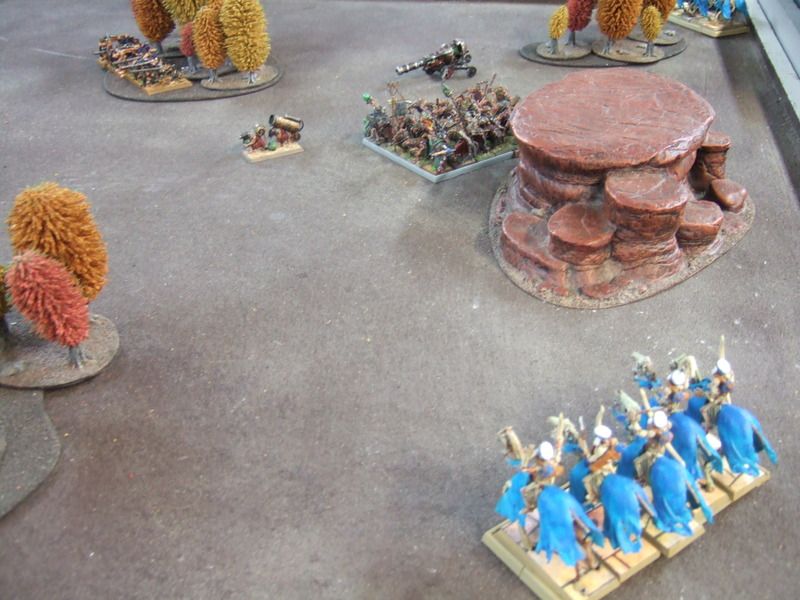 The horse archers were unable to bring down the rats mortar teams.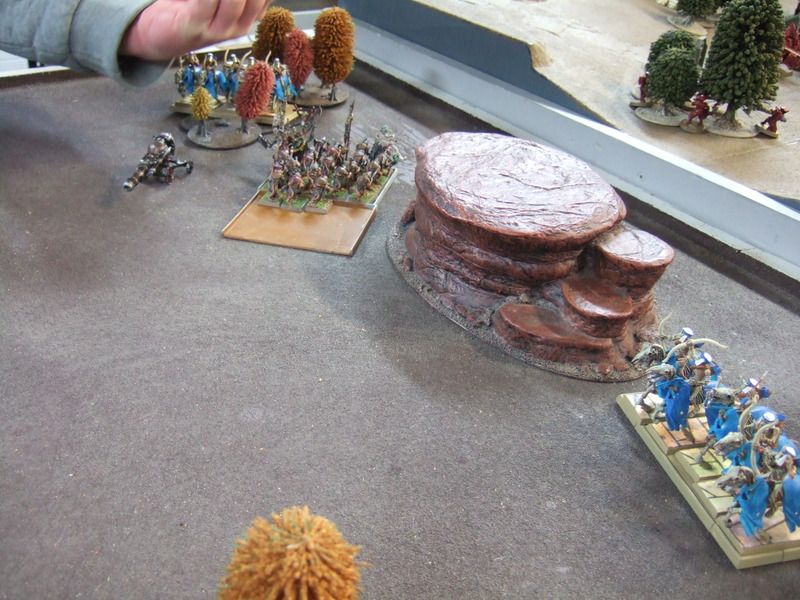 Amen-Rah screamed his frustration as part of this force now had their magical connection severed and their bodies fell unanimated to the desert floor. The Tomb Guard failed to turn up and Amen-Rah was facing his foe alone.
More rat men appeared on the horizon. Finally the guard turned up and Amen-Rah took command, he attempted to bring the guard to bear but the cowardly rats once again melted away before him.
Without the magical energies though the rats were always going to be swifter than the slow awkward gait of the undead.
By forging forward the rats turned and fled but the damage had been done, Prince Amen-Rah was forced to return to the casket and the personal guard had to carry it back to the city in humiliation. He swore to find these rat men and have his vengeance but he needed a stronger force to do this, he had to approach the King and seek his wisdom.
Greg