Post by strutsagget on Sept 21, 2021 6:09:18 GMT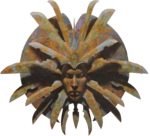 Upfront I'll say I appreciate what it's trying to do, and see that it's basically trying to be Swedish Comp Lite, but my issue is that I don't see how it makes any effort to actually balance play? And it seems like it is really only useful for tournament play since the score only applies to final standings.
I'm also not sure how it really makes a practical difference in the end? For example, let's say I bring a Tomb Kings list that ends up around, I dunno, +5 or something. I'm not sure how that +5 is really going to help me much if I go 1-5 over the course of the entire tournament because I'm still, ya know, playing TK. So instead of placing 24th or something, maybe my +5 score brings me up to 16th (or 18th or 13th or however the math works). Which, ok that's nice, but it still wouldn't bring you anywhere close to placing competitively like you could with a meta army/list unless that modifier REALLY swings placement (which also wouldn't feel great if you place something like 9th or 10th and suddenly jump into 1st or 2nd place after losing 50% of your matches). These numbers are all just examples, so please don't take them literally. I'm sure you understand the spirit of what I'm trying to say in each example.
I guess my main issue is that the primary function seems to be affecting final placement in a tournament, but unless that modifier moves standings considerably that it's still probably best to bring the most competitive army and list that you can to maximize your actual game wins.
I'm certainly not saying I'm right in this assessment, by the way, and would love to hear your thoughts/elaborations around my own. I'd also love to hear how you think this comp could be used in a more casual meta for friendly games (I'm guessing by just saying something like 'ok, everyone bring a list that's 0-5', for example).
Thanks!
Don't think you are using the comp the right way.
It usually used together with victory points?
But I have not used this one myself so might be wrong